Discover the Best 5 Coffee Shops in Humber Bay Shores
A Perfect Blend of Taste and Ambience
Welcome to Humber Bay Shores, Toronto's vibrant lakeside neighbourhood known for its stunning lakefront views, lively atmosphere and incredible amenities. And now, you can enjoy all of it with your favourite cup of java. Whether you're a local resident or a visitor exploring the area, there's no shortage of coffee shops to satisfy your caffeine cravings. In this blog post, we have curated a list of the top 5 coffee shops in this picturesque neighbourhood of Humber Bay Shores, where you can enjoy a delightful cup of joe while soaking in the neighbourhood's charm. So grab your favourite mug, and let's explore the vibrant coffee scene of Humber Bay Shores!
1. BB Cafe
78 Marine Parade Dr, Etobicoke, ON M8V 0B7
BB Cafe is located right on Marine Parade Dr, facing the waterfront and offers a picturesque setting and an inviting ambiance. This charming coffee shop boasts a wide range of specialty coffee drinks made from freshly roasted beans and an abundance of snacks and treats. Indulge in a cappuccino or a carefully brewed pour-over while enjoying panoramic views of Lake Ontario.
2. Cloud Heads Cafe Plus
160 Marine Parade Dr, Toronto, ON M8V 4G1
Cloud Heads Cafe Plus is a hidden gem in Humber Bay Shores for coffee enthusiasts seeking a cozy and laid-back atmosphere. This locally-owned cafe is known for its artisanal coffee creations, including unique flavour combinations and CBD offerings that will surely impress. Don't forget to try their signature mushroom coffee blend, which incorporates mushroom supplements, for a truly exceptional coffee experience.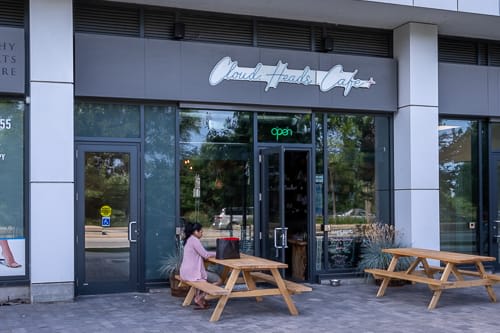 3. Tim Hortons
2125 Lake Shore Blvd W, Toronto, ON M8V 0A5 | 2189 Lake Shore Blvd W, Etobicoke, ON M8V 1A1
Tim Hortons is the place if you're looking for a coffee shop that embodies the Canadian tradition. There are 2 locations in Humber Bay Shores (one inside the Esso Gas Station at the corner of Marine Parade Dr & Lake Shore Blvd W, and the other inside RABBA's a the corner of Brookers Ln & Lake Shore Blvd W). Tim's prides itself on its Canadian legacy. Unfortunately, unlike the aforementioned establishments, both Tim Hortons locations do not offer a lakefront view. But don't worry, grab your favourite brew, and you're steps away from enjoying a seat at the many parks with amazing lake and city skyline views.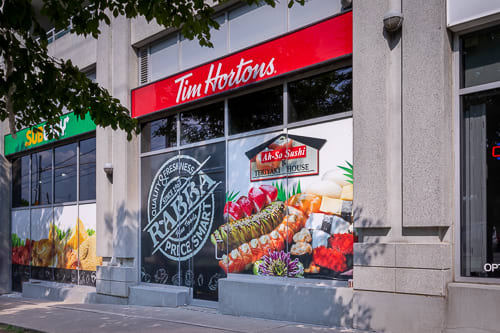 4. Starbucks (Gravity Pizza Cafe & Starbucks)
58 Marine Parade Dr, Etobicoke, ON M8V 4G1
For those craving Starbucks coffee while at Humber Bay Shores, you're in luck because nestled within the notorious Gravity Pizza is a Starbucks bar where you can enjoy your trendy coffee. This coffee bar serves delicious coffee concoctions and compliments the delicious pizzas offered by Gravity. From classic espresso drinks to creative specialty beverages, this Starbucks has something for everyone.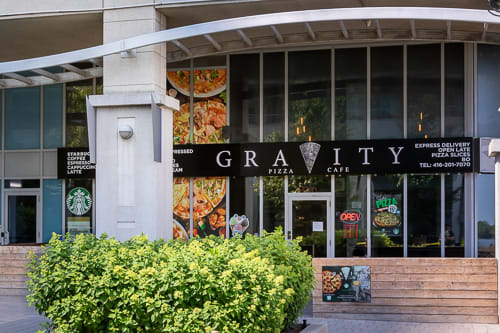 And last but not least, here's our pick as "FRED'S FAVOURITE" coffee shop in Humber Bay Shores...
5. Pauls Coffee Ltd
88 Palace Pier Ct, Etobicoke, ON M8V 4C2
And finally, our absolute favourite, Pauls Coffee Ltd. Although fairly new to the area, Pauls is quickly becoming a favourite among locals for its friendly service and quality brews. With a welcoming atmosphere and an extensive menu featuring an array of coffee and tea options, Pauls Coffee is the perfect spot to grab a cup of coffee and catch up with friends. Pair your drink with one of their freshly baked pastries for the ultimate treat. Oh, and "Who's Paul?" you ask... watch the short video below to learn more about Paul and this amazing coffee shop!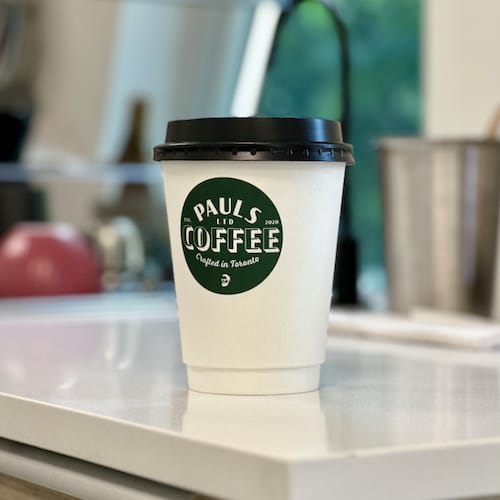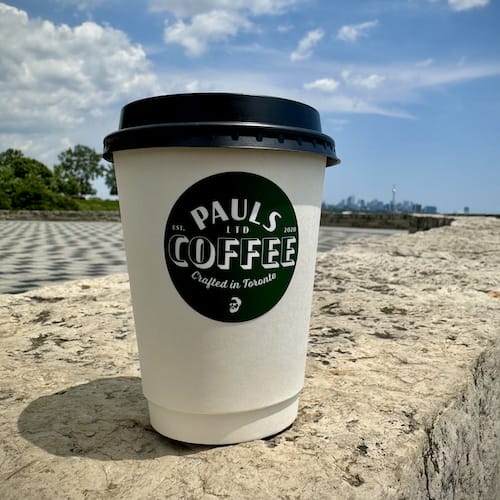 To Sum It All Up...
Humber Bay Shores, Toronto, is known for its stunning waterfront views and its flourishing coffee scene. From cozy lakeside cafes to sustainable and ethically sourced brews, this lakeside community offers an array of coffee shops that cater to all tastes and preferences. Whether you are in the mood for a peaceful lakeside view or a lively ambiance, you'll find the perfect spot to enjoy a fantastic cup of coffee in this charming neighbourhood. So, next time you find yourself in Humber Bay Shores, be sure to visit one of these fine coffee shops and indulge in a delightful blend of taste, ambiance, and scenic beauty.
Learn More About Humber Bay Shores
For more information on Humber Bay Shores' real estate market or to explore the neighbourhood further, don't hesitate to contact Fred Renna, your trusted local real estate expert. Fred Renna has extensive knowledge of Humber Bay Shores and can assist you in finding your dream home or investment property in this sought-after Toronto community.
💥THE ULTIMATE COMMUNITY GUIDE💥
Imagine having all the insider tips, local hot spots, and the best-kept secrets of this lakeside haven. Now you can with our Comprehensive Community Guide for Humber Bay Shores.
Click below to learn more about getting your copy of this free guide and everything you need to know about this extraordinary community!